Bike Share Toronto is expanding further
Despite ongoing operating deficits, Toronto's Bike Share program will be getting $7.5 million to purchase new equipment following a recommendation from city staff.
New stations will be added in the city's "central area" as well as expanding to the areas of Bloor West Village, Forest Hill Village, High Park, Humber Bay Park East and Lakeshore Blvd. E., Mimico, Kingston Rd. east of Victoria Park Ave., St Clair Ave., Swansea, the Junction and Yonge and Eglinton.
The purchase will bring the total bikes in the program to 5,000 with 468 stations, however, that's still below the target from an earlier 2016 study, which staff noted concluded that 6,000 bikes and 600 stations "would be an optimum target to handle the demand within the City of Toronto."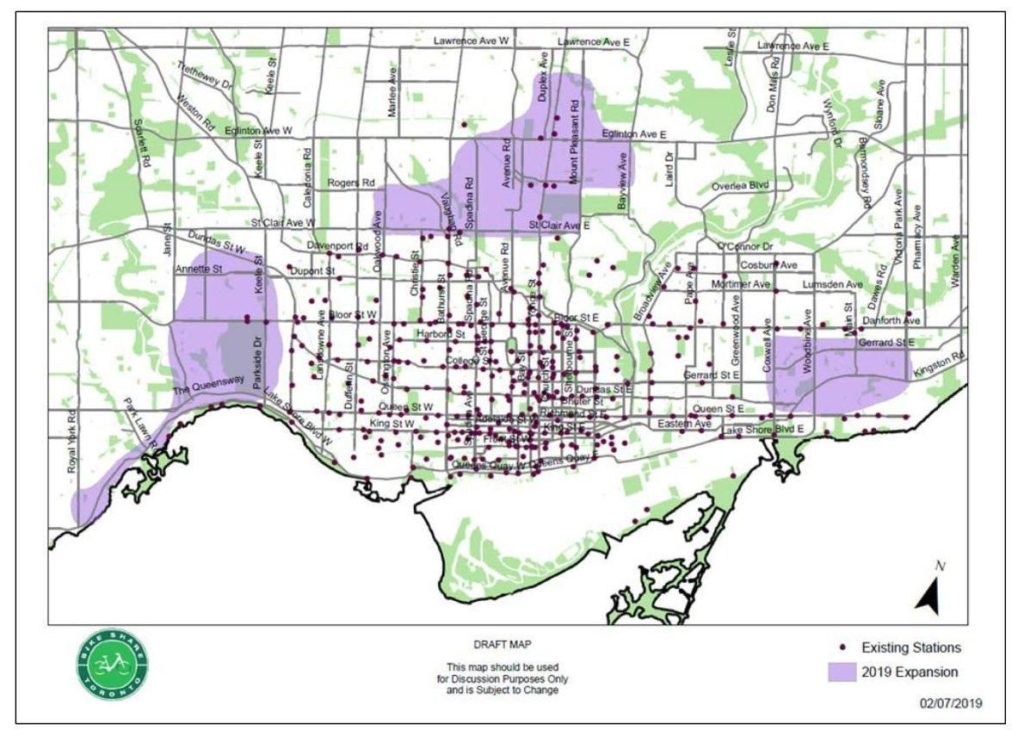 For more information, read the full article: https://www.thestar.com/news/city_hall/2019/02/28/bike-share-toronto-gets-75-million-expansion-despite-operating-losses.html