Toronto Life House of the Week – Parkdale Victorian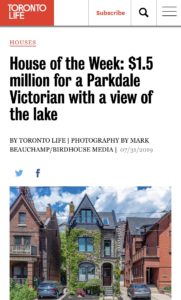 Congratulations to our clients! Their spectacular Parkdale home has been featured in Toronto Life. House of the week. Please see the link for the full article.
Always a pleasure representing Parkdale Real Estate!! Some of the best houses in West Toronto.